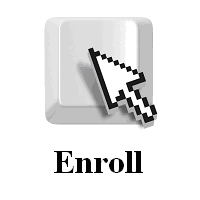 Problem-solving and Decision Making in Digital Era
簡介:
Problem-solving skill is an important for managers at all level. With sound knowledge in analysis of problems and give recommendations, effective managerial decision can be made. Modern tactics and skills can build upon prior experience and improve both individual and team performance in the current digital era.
目標:
This workshop will use exercises and cases to provide participants with both problem-solving and decision-making experiences. Participants can apply the processes and tools for working on solving problems in the workplaces. At the end of the workshop participants will be able to:
• define problems with clear and effective manner;
• generate a wider variety of quality and useful solutions
• support more structured analysis of recommended scenarios leading to better decisions
• recognize and avoid common mistakes
Target Audience:
Middle Managers
Newly promoted supervisor/officers
Anyone who would like to equip themselves with up-and-coming techniques, knowledge and increase their "power" meeting the coming challenges in workplace.
Course Outline/ Content:
Problem-solving process
Tools for problem analysis
Critical Thinking
Design Thinking
Insight and Judgement
Teaching Methodology:
Interactive workshop, case studies, exercises and lecture
證書:
Certificate of Successful Completion will be awarded to students who have achieved attendance criteria.
Fee

Registered Professionals/ HKQMA Members: HK$ 750;
Six Sigma Community Buddies: HK$800;
其他: HK$850
授課語言:
廣東話, supplemented with English, Handouts and presentations in English
地點: 單位 1627, 16/知名, 星光行, 沒有. 3 梳士巴利道, 尖沙咀, 九龍 *map*
CPD信用: 3.5 credits
Dr. Leung has been working in railway organizations in Hong Kong over 35 years. He is the Vice-Chairman of the Hong Kong Knowledge Management Development Centre and Fellow of HKQMA. He is Adjunct Lecturer of HKU SPACE and has been teaching in the University of Hong Kong, HKU SPACE, MTR Academy and other institutions for years.