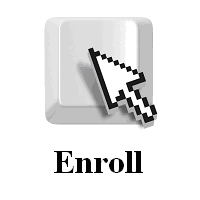 簡介:
The Workshop is developed based on the "Critical Chain Project Management techniques" incorporated with essential parts of Agile and Lean. The aim of this proven approach is to help organizations to achieve a breakthrough improvement in project productivity.
Among 9 techniques, 7 are applicable to multi-project environment of any organizations, two are customized to handle IT projects
目的:
To achieve 3 most crucial objectives for project portfolio management:
Selecting the right projects.
Maximizing the portfolio's throughput of project completions.
Optimizing the portfolio's reliability of project completions.
Expect Results:
Grasp the breakthrough approach and be able to implement them for doubling the throughput of your multi-project portfolio.
Who Should Attend?
Executives responsible for multi project management
Project directors/managers/engineers
CIO's, IT project managers and software development professionals
內容:
1. Project Selection Using Effective ROI
2. Project staggering
3. Single tasking
4. Eliminating Task-Level Commitment
5. Process Value Stream Analysis
6. Buffering Techniques
7. Buffer Balancing
8. Managing a Hybrid Agile/Traditional Project portfolio
9. Ultimate Scrum
10. Obstacles and How to Overcome Them
11. Implementation for Doubling Improvement
12. Use LYNX Software for Rapid Benefits
Fee:

專業資格註冊名單: HK$1,400
Six Sigma Community Buddies /Members of SSI Partners: HK$1,500
其他: HK$1,650
授課語言: Cantonese with English materials
地點: 單位 1627, 16/知名, 星光行, 沒有. 3 梳士巴利道, 尖沙咀, 九龍
日期&時間:
Time Slot 1: 26 八月 2021 (集) Course Code: IAL-21AUG26F 09:30am to 17:30下午(7 hours per day)
Time Slot 2: 28 Feb 2022 (Mon) Course Code: IAL-22FEB28F 09:30am to 17:30下午(7 hours per day)
CPD信用: 7 credits
About the facilitator:
Ir. Dr. YK Chan, Postdoc, EngD, DMgt, RE, FHKIE, RLS, RSSMBB, Certified CCPM Practitioner
Doctor of Engineering (Warwick),
Doctor of Management (IMC/SCU),
MSc in Management Science (Cranfield)
Industrial Fellow of Warwick University
Visiting Professor of Beijing Normal University
Dr. Chan leads a HK company associated with a global consultant firm, Sigma Breakthrough Technologies International (HK) Ltd. (SBTI-HK). The company serves the clients with solutions for rapid and substantial results. He is the one of founders of the Belt and Road Research Centre which offers scholarship for Belt and Road research with the University of Oxford.
先生. Anthony KC Chan, MEM, MPA, RSSMBB, FHKQMA, LYNX Implementation Expert
Anthony has over 20 years in toy industry, operation and supply chain management. He has solid experience in project management (cost and timeliness) and vendor control. He is also a Registered Six Sigma Master Black Belt, RSSMBB in SSI and has been conducting Green Belt, Black Belt and Lean training since 2015.