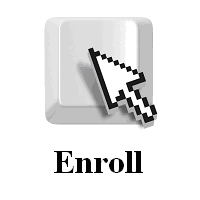 Why a simple project management (SPM) method is needed?
Every strategic plan has all the characteristics of a project – numerous interdependent tasks and resources, time critical elements, bottom line impact, busy people with many other things to do and crises to solve.
We frequently observe good strategies being delayed as if they were in a traffic jam.
Weekly or monthly reviews often do not work, yielding only excuse after excuse for poor progress
Managerial Issues in Managing Project
Organizations routinely handle thousands of projects per year, and it is difficult to manage all these projects concurrently.
Too often, projects do not get the attention they need when they need it.
Management inattention can lead to late projects or projects with less than desirable content and/or deliverables.
With late delivery of projects, organization may lost substantial profit potentials
What is Simplified Project Management (SPM)?
SPM can deliver project content in a timely and reliable manner for many different types of projects.
It offers a simple, easy, visual way to manage tasks.
In addition, SPM keeps things moving, maintains focus on the important elements, yields predictable completion, and enables workers to deliver quality at every step.
SPM's three elements are
a firm and aggressive plan
visual project status with frequent reporting
an expert resource bench.
SPM methodology is a robust, efficient management tool capable of achieving the deliverable within the limited budget.
Objective
This workshop discusses the application of a Simple Project Management (SPM) approach as a method for effective management of managers' multiple tasks or projects.
The SPM approach proved to be a powerful management tool without the overhead and restrictions of traditional management methods.
The SPM improves managers' efficiency by doing more tasks or project in the same period.
Contents
Introduction to the Concept and Design of the SPM Approach
Use SPM to Manage Tasks/Projects for Better Results
Case Examples
Use SPM Excel Template for Visual Displays od Sigle and Multiple Projects
Exercise
Excel Template
An Excel template to provide a visual displays for monitoring your single and multiple projects will be included.
Fee

Registered Professionals: HK$750
Six Sigma Community Buddies /Members of SSI Partners: HK$800
Others: HK$850
Language: Cantonese with English materials
Venue: Unit 1627, 16/F, Star House, No. 3 Salisbury Road, Tsim Sha Tsui, Kowloon
Date&Time:
Time Slot 1: 5 May 2021 (Wed) Course Code: NPM-21MAY05p 7:00pm to 10:30pm(3.5 hours per day)
Time Slot 2: 5 Sep 2021 (Sun) Course Code: NPM-21SEP05A 09:30am to 13:00pm(3.5 hours per day)
Time Slot 3: 11 Nov 2021 (Thu) Course Code: NPM-21NOV11p 7:00pm to 10:30pm(3.5 hours per day)
CPD Credit: 3.5 credits
About the facilitator:
Ir. Dr. YK Chan, Postdoc, EngD, DMgt, RE, FHKIE, RLS, RSSMBB, Certified CCPM Practitioner
Doctor of Engineering (Warwick),
Doctor of Management (IMC/SCU),
MSc in Management Science (Cranfield)
Industrial Fellow of Warwick University
Visiting Professor of Beijing Normal University
Dr. Chan leads a HK company associated with a global consultant firm, Sigma Breakthrough Technologies International (HK) Ltd. (SBTI-HK). The company serves the clients with solutions for rapid and substantial results. He is the one of founders of the Belt and Road Research Centre which offers scholarship for Belt and Road research with the University of Oxford.
Mr. Anthony KC Chan, MEM, MPA, RSSMBB, FHKQMA, LYNX Implementation Expert
Anthony has over 20 years in toy industry, operation and supply chain management. He has solid experience in project management (cost and timeliness) and vendor control. He is also a Registered Six Sigma Master Black Belt, RSSMBB in SSI and has been conducting Green Belt, Black Belt and Lean training since 2015.