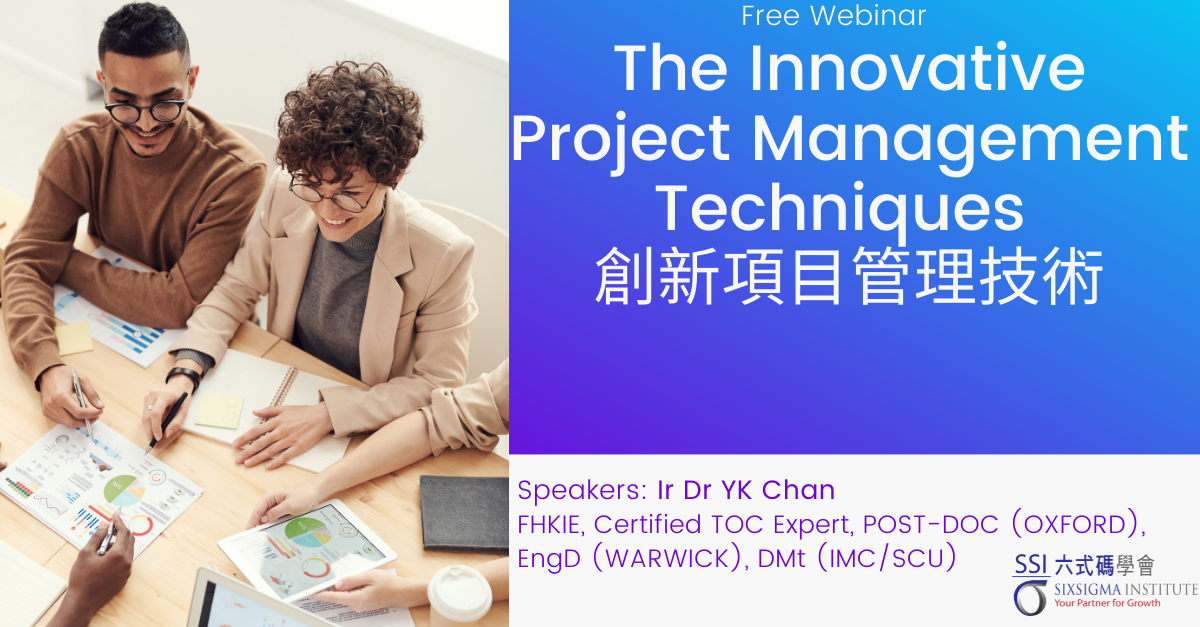 目標
The Objective of the free seminar is to share and transfer knowledge regarding a new and proven breakthrough project management technique, 關鍵鏈項目管理 (CCPM).
Experience from leading companies all over the world indicates that successfully implementation of CCPM will result in enhancing the companies' productivity and competitiveness.
Who Should Attend
Project managers, resources managers, engineers, IT Professionals. Executives responsible for projects and major tasks
Date and Time:
28 May (星期六 ) ,1130-1300
內容
Current Issues of Project Management
Simulation Game to Show Solution Directions
Implementation of Solutions
Simulation Exercise
Comparison of Current and New Methods
Visual Chart for Project Tracking and Monitoring
Simulation and Results
Monitoring and Reporting Project Progress
Introduction to the Latest CCPM Software
案例
a.Video Show – Completing a Belayed High-Speed Railway Station
b. A Large-Scale Government Project
授課語言
Cantonese with English Slides
地點
1627 星光行,Middle Block, 星光行,3 梳士巴利道, Tsimshatsui,香港
CPD信用
1.5 Credit
About the Facilitator
Ir Dr YK Chan
FHKIE, Certified TOC Expert,
POST-DOC (OXFORD),
EngD (WARWICK),
DMt (IMC/SCU)
Dr. learned the innovative project management techniques from the Founder, Dr Goldratt in Israel. He is one of the few Critical Chain Project Management (CCPM) Practitioners certified by the Theory of Constraint International Certification Organization (TOCICO, www.tocico.org).
Dr Chan promotes the theory and application of CCPM in Asia and Greater China and organizes certification examination for the TOCICO in Hong Kong and China.
如果你無法使用下方課程申請表, 請點擊 這裏打開綫上課程申請表