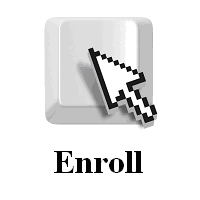 Certificate Course in Governance and Compliance
Course Outline:
Overview of Corporate Governance and Compliance
Legal and Regulatory Framework
Business Operations and Internal Control
Code of conduct and Best Practice
Risk Management
Global Trend, Environmental and Social Responsibility
Target Audience:
Owners and senior management like to acquire knowledge in corporate governance and compliance to improve the performance of the company in these aspects.
Certification:
Certificate of Successful Completion will be awarded to students who have achieved attendance criteria.
Fee

Registered Professionals/ HKQMA Members: HK$ 2,400;
Six Sigma Community Buddies: HK$2,600;
Others: HK$ 2,800
Language:
Cantonese, supplemented with English, Handouts and presentations in English
Venue: Unit 1627, 16/F, Star House, No. 3 Salisbury Road, Tsim Sha Tsui, Kowloon
Date & Time:
May 8, 15, 22, 29 + Jun 5, 12 (6 days)
19:00 – 22:00 (Friday Evening)
Course Code: CCGC-20MAY08E
CPD Credit: 18 credits
Dr. Leung has been working in railway organizations in Hong Kong over 35 years. He is the Vice-Chairman of the Hong Kong Knowledge Management Development Centre and Fellow of HKQMA. He is Adjunct Lecturer of HKU SPACE and has been teaching in the University of Hong Kong, HKU SPACE, MTR Academy and other institutions for years.