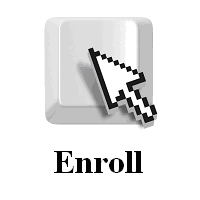 Digi-talent and People Analytics
Introduction:
This is a new approach in digitalization of business. Staff needs up-dated digital training and knowledge in order to create new services and products for customers. Workshop participant will gain a basic understanding of ABCDE – Ai, Big-data, Cloud, Deep learning, Expert system, and IoT (Internet of Things). Also, this workshop will introduce a new concept in HR – the People (HR) Analytics. Also, Digital transformation is a mindset shift for HR, as it is about the increased use of technology. HR professional needs new skills and understanding of what will make staff productive in the future.
Objectives:
In the end of the workshop, participant will understand:
The impacts of current technologies
How technology creates advantages to business
HR using data analysis to help HR professional making a better decision
Target Audience:
Middle Managers, HR Professionals
Newly promoted supervisor/officers
Anyone who would like to equip themselves with up-and-coming techniques, knowledge and increase their "power" meeting the coming challenges in workplace.
Course Outline/ Content:
Drivers for Digital Transformation;
What is Digital Transformation?
Digital Culture;
What is People Analytic?
Framework for HR Analytic.
Analysis improves the way managing staff/talent.
Cases
Teaching Methodology:
Interactive workshop, cases and lecture
Certification:
Certificate of Successful Completion will be awarded to students who have achieved attendance criteria.
Fee

Registered Professionals/ HKQMA Members: HK$ 750;
Six Sigma Community Buddies: HK$800;
Others: HK$850
Language:
Cantonese, supplemented with English, Handouts and presentations in English
Venue: Unit 1627, 16/F, Star House, No. 3 Salisbury Road, Tsim Sha Tsui, Kowloon
Date
Time Slot 1: 18 Jun 2021 (Fri) Course Code: DPA–-21MAY10A
Time Slot 2: 29 Nov 2021 (Mon) Course Code: DPA–-21NOV29A
Time Slot 1: 15 Mar 2022 (Tue) Course Code: DPA–-22MAR15A
Time:
7:00 PM to 10:30 PM (3.5 hours per day)
CPD Credit: 3.5 credits
Dr. Leung has been working in railway organizations in Hong Kong over 35 years. He is the Vice-Chairman of the Hong Kong Knowledge Management Development Centre and Fellow of HKQMA. He is Adjunct Lecturer of HKU SPACE and has been teaching in the University of Hong Kong, HKU SPACE, MTR Academy and other institutions for years.