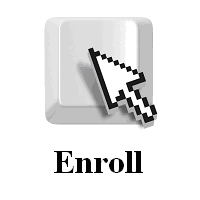 Case Approach In Current Leadership Skills
Introduction:
This practical leadership training helps participants to adapt their leadership style to achieve greater business results and employee engagement from middle to senior leadership roles in workplaces. In addition, successful leaders will identify where and how they can extend their influence and value to develop term performance for business results.
Objectives:
After this workshop, participant will:
Gain greater understanding of a leader's responsibilities and styles
Develop and lead an efficient, effective, and well-motivated task force
Maximize team performance by understanding team cohesive and focusing on the needs of the individual and the team
Improve task force communication
Strengthen techniques for managing the performance of the team
Target Audience:
Middle Managers, HR Managers
Newly promoted supervisor/officers
Anyone who would like to equip themselves with up-and-coming techniques, knowledge and increase their "power" meeting the coming challenges in workplace.
Course Outline/ Content:
Supervisory skills,
Leadership styles,
identification of leadership portfolio,
VMV and culture in organization.
Team Building and Team cohesive
Teaching Methodology:
Interactive workshop and lecture
Certification:
Certificate of Successful Completion will be awarded to students who have achieved attendance criteria.
Fee

Registered Professionals/ HKQMA Members: HK$ 750;
Six Sigma Community Buddies: HK$800;
Others: HK$850
Language:
Cantonese, supplemented with English, Handouts and presentations in English
Venue: Unit 1627, 16/F, Star House, No. 3 Salisbury Road, Tsim Sha Tsui, Kowloon
Date
Time Slot 1: 17 Jun 2021 (Thu) Course Code: CCLS-21JUN17E
Time Slot 2: 9 Nov 2021 ( Tue ) Course Code: CCLS-21NOV09E
Time: 7:00 PM – 10:30 PM ( 3.5 hours per day )
CPD Credit: 3.5 credits
Dr. Leung has been working in railway organizations in Hong Kong over 35 years. He is the Vice-Chairman of the Hong Kong Knowledge Management Development Centre and Fellow of HKQMA. He is Adjunct Lecturer of HKU SPACE and has been teaching in the University of Hong Kong, HKU SPACE, MTR Academy and other institutions for years.