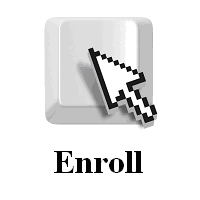 Personal Knowledge Management
Introduction
Knowledge is Power. How an individual obtains the personal knowledge that can give him competency and achieving excellent performance in the current workplace? Personal knowledge management (PKM) is a collection of processes that a person uses to identify, classify, capture, store, search, retrieve and share critical knowledge in workplace. It is a bottom-up approach to knowledge management (KM).
Objectives
This workshop enables the participant:
Understanding what is personal knowledge?
How to identify your critical knowledge?
How to use tools suggested for PKM?
How to turn concepts into tangible issues?
Target Audience
Middle Managers
Newly promoted supervisor/officers
Anyone who would like to equip themselves with up-and-coming techniques, knowledge and increase their "power" meeting the coming challenges in workplace.
Course Outline/ Content
Introduction of Personal Knowledge Management.
Self-audit, identification of critical knowledge
Learning mistakes
Visual Thinking – the back of the napkin
Notes taken
Story-telling skill
Teaching Methodology
Interactive workshop, exercises and lecture
Certification
Certificate of Successful Completion will be awarded to students who have achieved attendance criteria.
Requirements
Basic understanding and use of MS Excel.
It is recommended to bring your own portable PCs (SSI will provide limited PCs in classroom, first come for enrollment, first served)
Fee

Registered Professionals/ HKQMA Members: HK$ 750;
Six Sigma Community Buddies: HK$800;
Others: HK$850
Language:
Cantonese, supplemented with English, Handouts and presentations in English
Venue: Unit 1627, 16/F, Star House, No. 3 Salisbury Road, Tsim Sha Tsui, Kowloon
Date & Time:
11 Feb 2020 (Tue) Course Code: PKM-20FEB11E
Time: 7:00 PM – 10:00 PM
CPD Credit: 3 credits
Dr. Leung has been working in railway organizations in Hong Kong over 35 years. He is the Vice-Chairman of the Hong Kong Knowledge Management Development Centre and Fellow of HKQMA. He is Adjunct Lecturer of HKU SPACE and has been teaching in the University of Hong Kong, HKU SPACE, MTR Academy and other institutions for years.