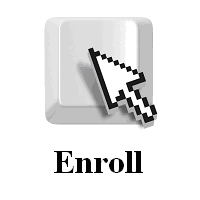 Law of Variability and Little's Law
You Must Know for Effective Operations Management

Introduction
Variability is a fact of life. In operations systems, many important quantities are variable, including process times, equipment uptimes, equipment downtimes, product demands, yield rates, number of workers who show up on a given day, and a host of others. Because of the prevalence of variability and its disruptive influence on system performance, understanding it is critical to effective operations management.
This workshop is to go through the aw of Variability and Little's Law, the two important laws of operations science that executives must understand for efficacy operations management.
Course Outline
1. What is Little's Law
2. Little's Law in Multiple Process
3. Application in Multi-products Production System
4. Example of Applications in Service Environment
5. Shortfalls of Little's Law
6. What is Law of Variability
7. How to Measure Variability
8. Impact of Variability to Utilization and Waiting Time
9. Case Examples
10. Exercises
Certification

Certificate of Successful Completion will be awarded to students who have achieved attendance criteria.
Fee

Registered Professionals:HK$450
Six Sigma Community Buddies: HK$475
Others: HK$500
Language: Mainly English with some Cantonese
Venue: Unit 1627, 16/F, Star House, No. 3 Salisbury Road, Tsim Sha Tsui, Kowloon
Date:
Time Slot 1: 19 Jun 2021 (Sat) Course Code: LLLV-21JUN19A
Time Slot 2: 18 Sep 2021 (Sat) Course Code: LLLV-21SEP18A
Time Slot 3: 21 Jan 2021 ( Fri ) Course Code: LLLV-22JAn21P
CPD Credit: 2 credits
Time: 1 Day, 10:30 AM – 12:30 PM