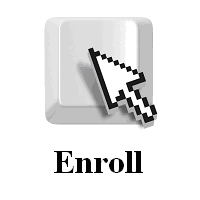 Introduction
We say, learn from mistakes, but why not learn from others' mistakes to avoid repeating the same mistakes again. Knowledge is power but how can we capture the knowledge from experts and build a system for users in a later stage? This short course will equip with participants tools to capture experience and knowledge from him/herself and from others, especially from experts. The captured experience and knowledge will enable participants avoid repeating the same mistakes or succeeding in a faster speed. By the end of this workshop, participant can able to develop an Expert System with a software (without purchase one for workshop).
Target
All participants who would like to capture relevant experience and knowledge from work and to explore the software Expert System for decision making.
Teaching Methodology ( 6 hours)
Lectures
Hands-on exercises
Drafting of templates
Case studies
Develop an Expert System
Course Outline:
What is Experience?
Experience vs Knowledge (Tacit and Explicit)
Experience capitalization
SECI Model
Practice of tools:

Near-miss
AAR
Lesson-learned
Storytelling
Back of Napkin
Smart method to take notes
What is Expert System?
Be a Knowledge Engineer and how to work on the inference engine in the Architecture of Expert System
Using Forward chaining in rule-based reasoning strategy

Using a software to develop Expert System (Artificial Intelligence and Machine Learning)
Language:
Cantonese, supplemented with English, Handouts and presentations in English.
Requirements:
No knowledge of software programming and IT technology are required.
It is recommended to bring your portable PCs (SSI will provide limited PCs in the classroom, first come for enrollment, first served).
Fee:

Registered Professionals/ HKQMA Members: HK$ 1,400;
Six Sigma Community Buddies: HK$1,500;
Others: HK$1,650
Venue: Unit 1627, 16/F, Star House, No. 3 Salisbury Road, Tsim Sha Tsui, Kowloon
Date & Time:
Time Slot : 10, Oct 2019 (Thur) 7:00 PM – 10:00 PM & 12, Oct 2019 (Sat) 9:30 AM – 12:30 PM
Course Code: AIESKMT-19OCT10A
CPD Credit: 6 credits
Speaker: Dr. Victor Leung
Dr Leung has more than 30 years of part-time teaching experience in transportation, marketing, general management, knowledge management and service quality. He is one of the founders of Knowledge Management Development Centre (KMDC.org) and currently he holds the vice-chairmanship. Dr Leung is Director of HKQMA for years. Before his retirement, he was the senior manager of a public transport organization in Hong Kong and working many overseas projects.