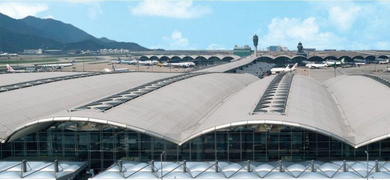 Company Profile:
Airport Authority Hong Kong is the statutory body, governed by the Airport Authority Ordinance of the government of Hong Kong that is responsible for the operations of the Hong Kong International Airport.
Features of Visit:
– Presentation and experience sharing
– Tour of Integrated Airport Centre
– Tour of Airfield
Details of the Visit:
Date:
5 June 2019 (Wednesday)
Time:
2:25 PM – 5:00 PM
Gathering Point:
HKIA Tower (G/F), Terminal 2, HKIA
Fee:
Free of Charge (First come first serve)
No. of Participant:
Max 40
Registration will be made on a first-come, first-serve basis. The visit will be cancelled if there are less than 20 participants
Language:
PowerPoint in English, briefing and the tour will be conducted in Cantonese
Deadline for Enrolment
Please return your reply slip before and by 17 May 2019, email to:

Ms Can Fung (HKQMA): [email protected]/

Mr Wood Cheung (SSI):
[email protected]

Remarks:
All information provided by the participants should be the same as per the HKID Card. Otherwise, participants will not be allowed to enter the restricted areas.
HKQMA Company Visit to AAHK 5 Jun 2019

Note: The final program is subject to the final arrangement made by Airport Authority Hong Kong.
Priority is given to SSI's Registered Professional and students, and also HKQMA's members.