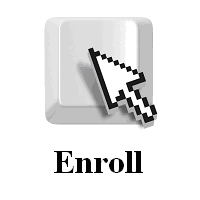 Course Code: HKQMA-19APR25E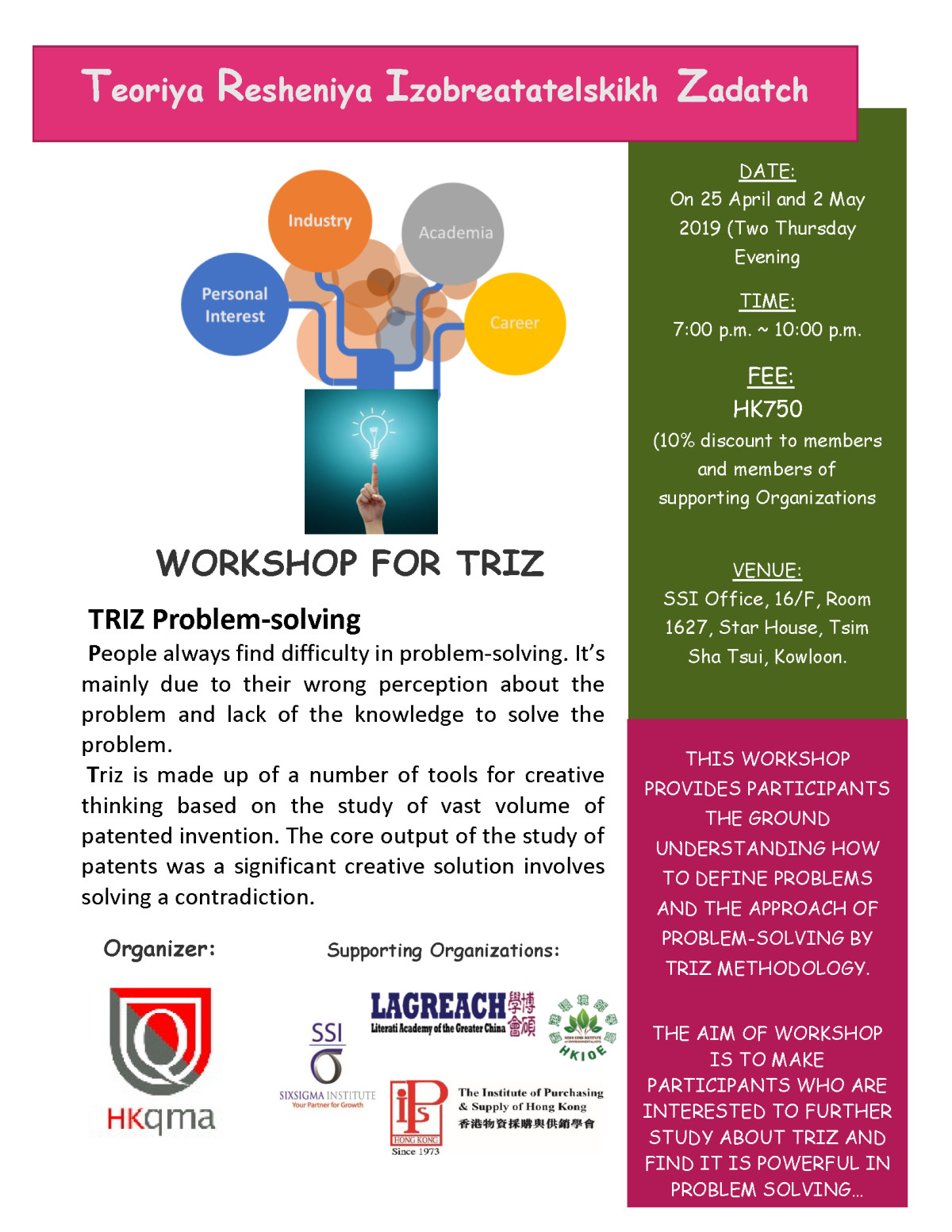 Workshop For TRIZ
Introduction:
People always find difficulty in problem-solving. It's mainly due to their wrong perception about the problem and lack of knowledge to solve the problem.
TRIZ is made up of many tools for creative thinking based on the study of the vast volume of the patented invention. The core output of the study of patents was a significant creative solution involves solving a contradiction.
This workshop provides participants with the ground understanding how to define problems and the approach of problem-solving by TRIZ methodology. The workshop aims to make participants who are interested in further study about TRIZ and find it is robust in problem-solving…
Date:
25 April & 2 May 2019, Two Thursday Evening
Time:
7:00 PM – 10:00 PM
Fee:
$ 750
10% discount to members and members of supporting organisations (includes SSI RP & students)
Course Code:
HKQMA-19APR25E
Venue:
Six Sigma Institute
Unit 1627, 16/F, Star House, Tsim Sha Tsui, Kowloon.
Should you have any enquiries, please contact us: [email protected] or call us: 25812771
If you cannot view the form below, please use the direct link for the enrolment.