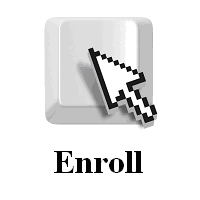 Knowledge Discovery – Data Mining and Big Data

Introduction
This workshop provides participants with concepts of Big Data, importance of Big Data and its applications in business world. Participants will learn how to discover new knowledge by using Data-Mining, the core technique in Big Data. For this Unit, algorithm in Data Mining will not be discussed hence, all practical exercises will use MS Excel. No advanced arithmetic and knowledge in Excel are required.
Who should attend?
Anyone interested in knowing the Data Analysis (simple data-mining) in Knowledge Discovery and learn how companies using them to their competitive advantages.
Teaching Methodology

Lectures
Case studies
Hands-on exercise
Certification

Certificate of Successful Completion will be awarded to students who
have achieved the attendance criteria.

Course Outline
What is Big Data and how big is big?
Examples of Big Data applications.
DIKW Model
Simple Data Mining concept and theories.
Hands-on workshop on data analysis/mining by using MS Excel.
Conduct transactions analysis
Carry out "Market Basket" Analysis (Apriori Algorithm)
Predict results by Classification
Requirements
Basic understanding and use of MS Excel.
It is recommended to bring your own portable PCs (SSI will provide limited PCs in classroom, first come for enrollment, first served)
Fee

Registered Professionals/ HKQMA Members: HK$ 1,400;
Six Sigma Community Buddies: HK$1,500;
Others: HK$1,650
Language:
Cantonese, supplemented with English, Handouts and presentations in English
Venue: Unit 1627, 16/F, Star House, No. 3 Salisbury Road, Tsim Sha Tsui, Kowloon
Date & Time:
25 & 29 Feb 2020 (Tue & Sat) Course Code: KDDMBD-20FEB25E
1st lecture: 7:00 PM – 10:00 PM; 2nd lecture: 9:30 AM – 1:00 PM
CPD Credit: 8 credits
Dr. Leung has been working in railway organizations in Hong Kong over 35 years. He is the Vice-Chairman of the Hong Kong Knowledge Management Development Centre and Fellow of HKQMA. He is Adjunct Lecturer of HKU SPACE and has been teaching in the University of Hong Kong, HKU SPACE, MTR Academy and other institutions for years.