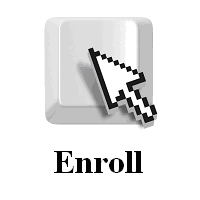 Basic Knowledge Management

Introduction
This workshop highlights the basic understanding of Knowledge Management (KM) and the strategies and implementation framework of managing critical knowledge for better performance.
Who should attend?
Supervisors, Middle to Top managers who would like to understand the KM and how to implement KM in his/her organization or team to improve performance.
Teaching Methodology

Lectures
Case studies and discussions
Exercises
Certification

Certificate of Successful Completion will be awarded to students who
have achieved the attendance criteria.

Course Outline
Introduction to KM
the importance of managing knowledge in an organization,
basic framework for developing Knowledge Management System,
3 elements of KM,
KM Standard: ISO40301 and ISO9001:2015 in managing critical organizational knowledge.
Fee

Registered Professionals/ HKQMA Members: HK$ 750;
Six Sigma Community Buddies: HK$800;
Others: HK$850
Language:
Cantonese, supplemented with English, Handouts and presentations in English
Venue: Unit 1627, 16/F, Star House, No. 3 Salisbury Road, Tsim Sha Tsui, Kowloon
Date:
Time Slot 1: 8 Apr 2021 (Thur) Course Code: BKM-21Apr08E
Time Slot 2: 3 Sep 2021 (Mon) Course Code: BKM-21SEP03E
Time Slot 3: 24 Jan 2022 (Mon) Course Code: BKM-22JAN24E
CPD Credit: 3.5 credits
Time: 7:00 PM – 10:30 PM
Dr. Leung has been working in railway organizations in Hong Kong over 35 years. He is the Vice-Chairman of the Hong Kong Knowledge Management Development Centre and Fellow of HKQMA. He is Adjunct Lecturer of HKU SPACE and has been teaching in the University of Hong Kong, HKU SPACE, MTR Academy and other institutions for years.