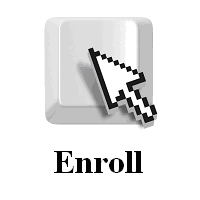 Personal leadership, being source of positive influence
簡介
As adults, we evolve in our community playing a role that we don't really want.
This workshop is designed for people who want to broaden their horizons and be a positive force within their community. It is about applying leadership in life.
Understanding:
Your present circle of influence
Your role in the society/ community
The masks that you are wearing to cope in most situations
How to develop your ability to reach out people
How you can better serve your community
The tools and reflective exercises will help you renew a sense of belonging to your community, it will help you have a greater impact on people and ultimately help you get a richer life.
Fee

專業資格註冊名單: HK$750

Six Sigma Community Buddies /

Members of SSI Partners: HK$800

其他: HK$850
授課語言: Cantonese supplemented with English
地點: 單位 1627, 16/知名, 星光行, 沒有. 3 梳士巴利道, 尖沙咀, 九龍
日期:
Time Slot: 28 OCT 2018 (Sun) Course Code: PLBS-18OCT28P
CPD信用: 3.5 credits
時間: 2 pm to 5:30 下午
百合婷
Lily Ting is Trainer and Human Resources Facilitator. She speaks English, 廣東話, Mandarin and French.
Born and educated in France, Lily settled in Hong Kong in 1991. She started her human resources career in recruitment, and have continuously participated to recruitment projects. She was employed as senior consultant in several consulting practices before setting up her own company. She works with international and local organisations in Greater China, in various projects such as cultural training, leadership, team audit, talent assessment and coaching.
She is regularly invited as a speaker, trainer at various business organisations.