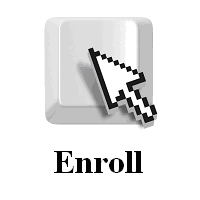 How Life Balance Brings You Meaningful Life?

Introduction
This Workshop is designed for people who are seeking to expand their personal horizons, who are just satisfied with their life, but aspire to a richer and more meaningful life.
Life journey always starts with knowing the self.
You'll learn how to:
Have a greater understanding of who you are, how you are functioning and how to open your perspectives.
You'll learn to recognize your strengths and weakness and how to make a better use of them.
Discover how you tend to sabotage yourself and learn how to avoid it.
You'll learn how to design your life story with your new insights.
The workshop will bring you a greater sense of power over your life, a sense of peace and lifelong tools to face challenges while you consciously engage to a happier and more satisfying life.
Through the different exercise, content learning and reflection, this interactive workshop will bring you tools for personal growth.
Fee

Registered Professionals: HK$750

Six Sigma Community Buddies /

Members of SSI Partners: HK$800

Others: HK$850
Language: Cantonese supplemented with English
Venue: Unit 1627, 16/F, Star House, No. 3 Salisbury Road, Tsim Sha Tsui, Kowloon
Date:
Time Slot: 21 OCT 2018 (Sun) Course Code: HLBB-18OCT21P
CPD Credit: 3.5 credits
Time: 2 pm to 5:30 pm
Lily Ting
Lily Ting is Trainer and Human Resources Facilitator. She speaks English, Cantonese, Mandarin and French.
Born and educated in France, Lily settled in Hong Kong in 1991. She started her human resources career in recruitment, and have continuously participated to recruitment projects. She was employed as senior consultant in several consulting practices before setting up her own company. She works with international and local organisations in Greater China, in various projects such as cultural training, leadership, team audit, talent assessment and coaching.
She is regularly invited as a speaker, trainer at various business organisations.