Dear all Six Sigma Master Black Belt/ Black Belt students,
We are pleased to inform you that Minitab has organized a seminar "What's New in Minitab 18 and Overview of Companion" with details shown below: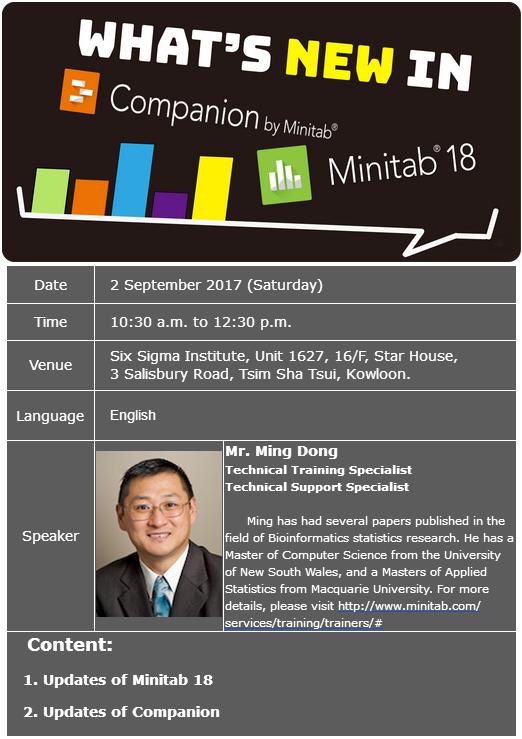 As one of our valued students of our Six Sigma Master Black Belt/ Black Belt programmes, priority is offered to you for application to the seminar. If you are interested to join, please forward this email to [email protected] and leave your name & phone number to her. She will reconfirm you by email or phone.
If you have any questions, please feel free to contact Ms. Iza Ng (Tel: 35200520). Thank you.
We look forward to hearing from you soon. Your continuous support to our CPD events and programmes is appreciated.
Thanks.
Best regards,
Six Sigma Institute