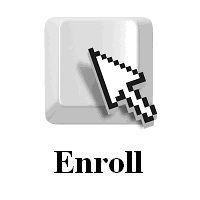 Effective Application Workshop of International Quality Standard ISO9001:2015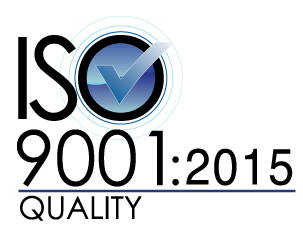 On successfully completing the course, students will be able to:
Comprehensively understand the background of ISO and its organization and function.

Understand the purposes, benefits and structure of Quality Management System (QMS).

Understand the general requirement of the documentation needed for the management system.

Understand the implementation in general of the QMS management system standards, applications in different fields of business.

Improvement of management skill.
Who should attend?

First and second level team leaders and managers.

Quality saving and process improvement professionals.

Those interested in becoming ISO professionals.
Teaching Methodology

There is a balance between knowledge-based presentation, discussions, exercises and mini case studies.
Certification

Certificate of Successful Completion will be awarded to students who have achieved the attendance criteria, satisfied with continual assessment and final exam in the course of training.
Course Outline
Recognize history of International Organization for Standardization ISO
Understand the ISO9000 family of Standard
Understand the ISO9001's principles, process, terms and definitions
Interpret the ISO9001:2015 QMS Requirements
Discuss the changes of 2015 version from old version
Understand the necessary documentation in QMS
Understand the flow in certification of QMS
Introduce the feasibility of integration with other management system standards i.e. ISO14001, ISO50001 and OHSAS18001 etc.
Fee

Registered Professionals: HK$1,400

Six Sigma Community Buddies /

Members of SSI Partners: HK$1,500

Others: HK$1,650
Language: Mainly Cantonese w/ English
Venue: Unit 1627, 16/F, Star House, No. 3 Salisbury Road, Tsim Sha Tsui, Kowloon
Date:
Time Slot: 6 JAN 2018 (Sun) Course Code: EAISO9001-18JAN06F
CPD Credit: 7 credits
Time: 9:30am – 5:30pm
Dr. Lam
Dr. Lam has been working in construction industry over 30 years. His career path started as an engineer in contracting companies working on infrastructure projects in late 80s. He pursued to quality field in late 90s and obtained his Quality Management System auditor qualification. Dr. Lam then advanced his career fields on Environmental Protection and occupational health and safety and obtained the pertinent professional qualifications. In the last five years, He has played heavily on the role as a management system auditor on quality, environmental protection and occupational health & safety in different business fields. Dr. Lam also lectures for various educational Institutes on relevant quality, environmental protection and occupational health & safety subjects and consults for different companies on establishing and maintaining ISO management system certification.