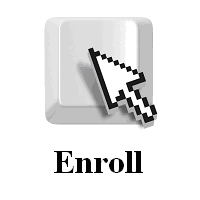 How to Build a Better Career
Introduction
This practical course is designed to bring effective tools for people who are looking for career improvement within their own organisation or in a new company.
People will review their own career path and explore their strength and area of improvement through new lenses.
They will learn how to make a resume, how to build a strong identity, how to get support, how to be successful in an interview process, how to negotiate a salary package and how to avoid the pitfalls of a new job.
What is the target?

People looking for career improvement, fresh grade, managers and senior executives.
Who should attend?

Any professional looking for career advancement
Teaching Methodology

Lecture on best practices

Interactive exercices

Sharing and feed back
Certification

Certificate of Successful Completion will be awarded to students who have achieved attendance criteria.
Course Outline
Define your career objective
Build your power profile
Build your network
Interview skills
Salary negotiation
How to start a new postition
Fee

Registered Professionals: HK$1,400

Six Sigma Community Buddies /

Members of SSI Partners: HK$1,500

Others: HK$1,650
Language: Cantonese and English with English material
Venue: Unit 1627, 16/F, Star House, No. 3 Salisbury Road, Tsim Sha Tsui, Kowloon
Date:
Time Slot 1 : 16 Jan 2020 (Thu) Course Code: BBC-20JAN16F
Time Slot 2 : 5 May 2020 (Tue) Course Code: BBC-20MAY05F
Time Slot 3 : 3 Sep 2020 (Thu) Course Code: BBC-20SEP03F
CPD Credit: 7 credits
Time: 9:30am to 5:30pm (7 hours per day)
Lily Ting
Lily Ting is Trainer and Human Resources Facilitator. She speaks English, Cantonese, Mandarin and French.
Born and educated in France, Lily settled in Hong Kong in 1991. She started her human resources career in recruitment, and have continuously participated to recruitment projects. She was employed as senior consultant in several consulting practices before setting up her own company. She works with international and local organisations in Greater China, in various projects such as cultural training, leadership, team audit, talent assessment and coaching.
She is regularly invited as a speaker, trainer at various business organisations.