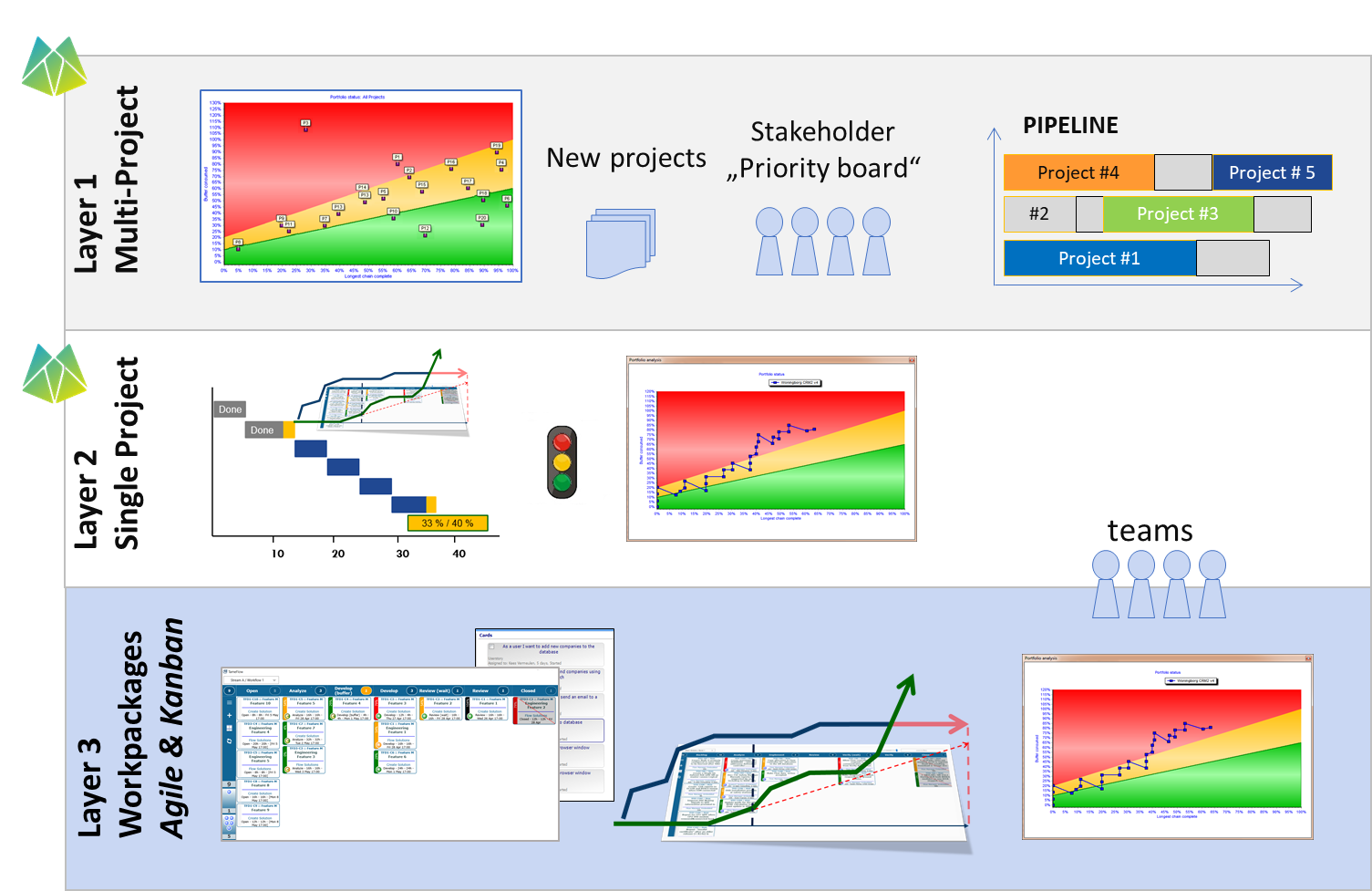 Objective:
For years, project networks have failed in most organizations to drive correct behaviors among program and project managers, executives, and resource managers.
Many people involved in projects do not like to use networks because they are so cumbersome and often obsolete soon after execution begins.
The aim of this module is to introduce a simple and effective method for project planning which can be used in conjunction with project management software.
Contents:
Define the project's measurable goals, tangible scope, and sponsor criteria.
Define the backbone of the network.
Expand the skeleton of the network.
Define additional dependencies.
Check the network against project goals, scope, and deliverables.
Resource the project tasks.
Scrutinize with subject matter experts.
Estimate time durations.
Reduce durations without compromise.
Perform a final risk assessment.
In-class case study
Introduction to LYNX
Major Functions of Lynx
Start LYNX with a Case Example
Exercise
Video show
Benefits of Using LYNX:
The software facilitates the immediate deployment of CCPM technology.
Successful implementation of these techniques will result in projects being completed more reliably, with less budget and time, and more comprehensive delivery, thereby increasing the productivity and competitiveness of the project company.
As highlighted in the Consultancy Report "Comprehensive Assessment of Productivity in Hong Kong's Construction Industry" published by the Construction Industry Council in 2017, the project helps meet the urgent need to improve productivity.
Free Trial:
A free trial of the LYNX software is available for the completion of one selected project.
An implementation consultant is available upon request.
Who Should Attend?
Executives who want to plan the projects on time, on budget, and within scope.
This section provides a step-by-step, easy-to-follow approach with examples that make the process clear, even for beginners.
Language:
Cantonese with presentation slides in English.
Date and Time:
(Mon & Fri) 19 & 23 Jun, 2023, 6:30pm-9:30pm (2 sessions)
Learning Mode:
Face-to-face
Venue:
1627 Star House, Middle Block, 3 Salisbury Road, Tsimshatsui
Course Code:
CCPM(P)-2301
Course Fee:

HK$2,450
Bundle discounts for enrolling CCPM(Multiple Project) + CCPM (Planning):
1) 50% discount (total: HK$2,450) for SSI Professional Registration (Life-type)
2) 25% discount (total: HK$3,675) for SSI Professional Registration (Annual-type) & SSI Community Buddies

Other discounts:
3) 20% discount for 3 non-SSI community buddies from the same companies
4) 10% discount for non-SSI community buddies enroll and paid on/before 1 Jun, 2023
CPD Credit:
6
Ir Dr YK Chan
FHKIE, Certified TOC Expert,
POST-DOC (OXFORD),
EngD (WARWICK),
DMt (IMC/SCU)
Dr. Chan learned innovative project management techniques from the Founder, Dr Goldratt in Israel. He is one of the few Critical Chain Project Management (CCPM) Practitioners certified by the Theory of Constraint International Certification Organization (TOCICO, www.tocico.org).
Dr Chan promotes the theory and application of CCPM in Asia and Greater China and organizes certification examination for the TOCICO in Hong Kong and China.
---